10 Great Works of Historical Fiction to Ease Your Thomas Cromwell Withdrawal
At Least History Isn't Going Anywhere
It's been a day since the publication of The Mirror and the Light—the final installment of Hilary Mantel's celebrated trilogy about Tudor England, starring the enigmatic Thomas Cromwell—so you've already blazed through it, right? Well, whether you have already or you're about to, once you've closed the book on Cromwell, you may be looking to fill the void. (Especially if you are quarantined.) It may not be as easy as it seems, at least if you agree with James Wood, who in a review of Mantel's second Cromwell novel, Bring Up the Bodies, wrote that hers "are mysteriously successful historical novels, a somewhat gimcrack genre not exactly jammed with greatness."
Maybe yes, maybe no, but there are certainly a few great ones worthy of picking up next. Required caveat: this is an enormous category to distill into a list of ten—there are thousands of great historical novels that pick up on the themes or forms of Mantel's work in some way; these are a few of my own personal favorites. Feel free to add your own in the comments below.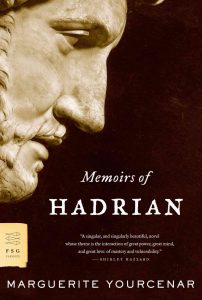 Marguerite Yourcenar, trans. Grace Frick, Memoirs of Hadrian 
If what you liked best about Mantel's novels was their exquisite prose, I strongly recommend you pick up Yourcenar's fictionalized autobiography of the Roman emperor Hadrian, which is also a book about time, a philosophical treatise, and a blazing evocation of ancient Rome. Also, not for nothing, but Yourcenar is extremely cool: for instance, even her close friends called her "Madame," which is, let me tell you, the dream. We stan.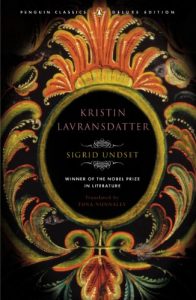 Sigrid Undset, tr. Tiina Nunnally, Kristin Lavransdatter
If you want to recreate the depth and breadth of Mantel's series—and its length—I recommend this masterpiece by Nobel laureate Sigrid Undset. It is also a trilogy, though it is sometimes published as a single volume, but more importantly, it is an enduring cult classic, a complex and affecting medieval epic, spanning decades in the life of the eponymous Kristin. Don't let the fact that it's set in 14th-century Norway put you off—I promise it is extremely cool.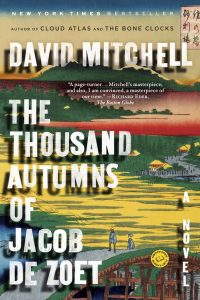 David Mitchell, The Thousand Autumns of Jacob de Zoet
Another book to pick up if you love gorgeous prose and being dunked into an immersive narrative in a far flung land (and time). I remember reading this one, which begins in a Dutch trading post in 1799 Nagasaki and is packed to the gills both with detail and with emotion, on the sidewalk on my way to work when it first came out, unable to pause even to look where I was going. Also one of our favorite novels of the decade.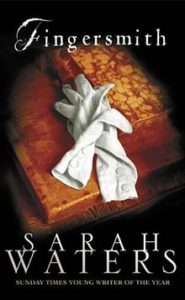 Sarah Waters, Fingersmith
If your major issue with the Cromwell novels was how light they were on (lesbian) sex, and your major issue with Dickens is all the moralizing, may I present the immersive and delightful Sarah Waters, whose Fingersmith was once described by Mantel herself as "a book which, when it was new, I read as if I were a child, utterly thrilled and beguiled by it." (Reader, I felt the same.) The only thing that's ever caused my appreciation of Waters' excellent Victorian era crime novel to flicker is Park Chan-wook's The Handmaiden, because he performed the feat of improving a nearly perfect thing. But guess what? We get to have both.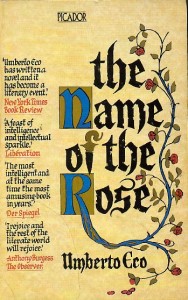 Umberto Eco, tr. William Weaver, The Name of the Rose
In the Cromwell trilogy, we more or less know what's going to happen to everyone (at least if you were paying attention in history class). Not so in Eco's historical murder mystery, set in a Benedictine abbey in 1327, a mega-bestselling, difficult, labyrinthine novel that is also an ode to libraries—in its way.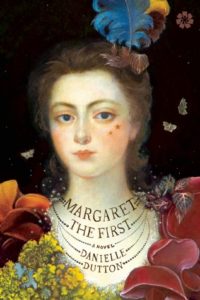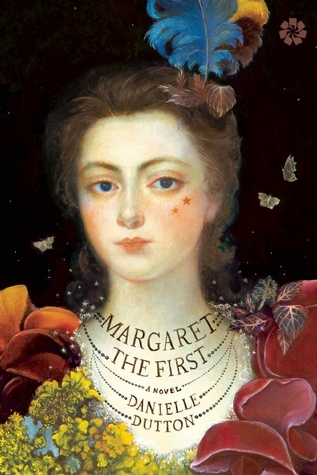 Danielle Dutton, Margaret the First
I get it, you've been doing a lot of reading. Maybe you're open to a new and intriguing historical figure, but considering that relationship with Cromwell is only newly over, you don't want to make a huge commitment, page-wise. There are other kinds of books out there, after all. What you need is Danielle Dutton's glorious, elliptical Margaret the First, which dramatizes the life of Margaret Cavendish, the 17th-century duchess who also happened to be one of the first famous female writers. You will be fully charmed; I expect in the end you will wish it were longer (as I did).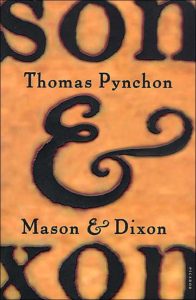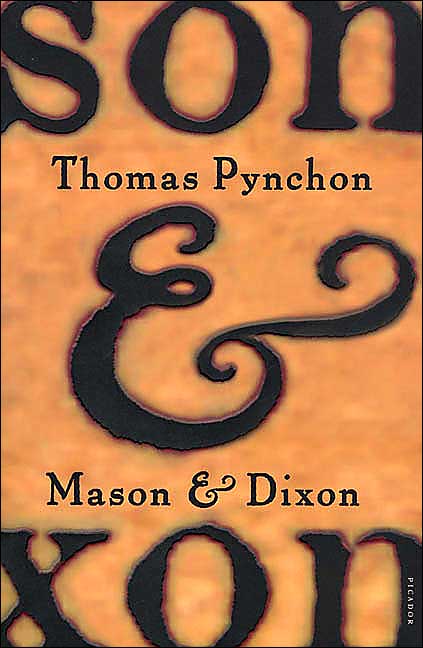 Thomas Pynchon, Mason & Dixon
But if you are looking for another big commitment, and if you also have a yen for the postmodern epic, Pynchon's massive American picaresque would be an out-of-the-box option. It's not for everybody, and it's really nothing like Mantel's trilogy, but I can't quite justify a list of great historical novels that doesn't mention it.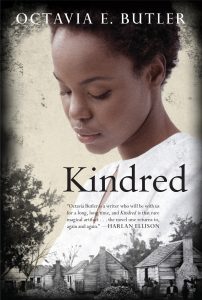 Octavia Butler, Kindred
Admittedly, this is about as different a historical novel from Mantel's trilogy as you could get, but Butler is just so good that I think everyone should read it. Butler's classic is a historical novel via accidental time travel, in which a black woman just living her life in Los Angeles in the late 70s finds herself plucked up and plopped onto an antebellum Maryland plantation. If you read historical fiction to immerse yourself in how other people lived at other times, consider this a meta exploration: you're watching a modern woman (or modern at the time of writing, at least) actually immerse herself in the past—turns out it's a lot different when you have to live through it.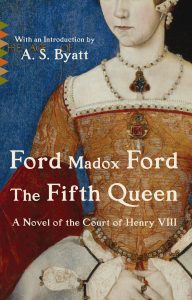 Ford Madox Ford, The Fifth Queen
If what you really want is much more of Hilary Mantel's Cromwell trilogy . . . well it doesn't exist, sorry, and don't be so greedy! You may, however, enjoy Ford's odd, archaic, impressionistic Tudor novel (or three novellas, to be precise), which focuses on Katharine Howard, with whom you might be familiar. Ford "uses Tudor language," writes A. S. Byatt in the introduction to the Vintage Classics edition, with "a pleasure in accuracy and sharpness, not a distant strangeness. . . . Ford's prose has the flexibility and elegance of a good Latinist and the roughness and brilliance of a writer interested in the quiddities of the vernacular." Which doesn't sound too unlike Mantel herself.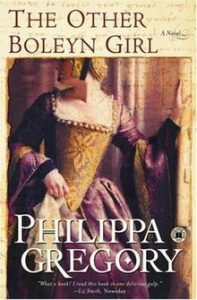 Philippa Gregory, The Other Boleyn Girl
Wolf Hall, but make it fashion.
See also: Shusaku Endo, Silence, Penelope Fitzgerald, The Blue Flower, Amitav Ghosh, the Ibis trilogy, Robert Graves, I, Claudius, Elizabeth Kostova, The Historian, Irving Stone, The Agony and the Ecstasy, Ken Follett, The Pillars of the Earth, Eleanor Catton, The Luminaries and many more.
---