10 Great Small Press Books Worth Picking Up
As Recommended by the Booksellers at the Seminary Co-op
As the nation's only nonprofit distributor, Small Press Distribution is dedicated to getting small press literature to the people who want to read it. As such, we're grateful to our main customers—indie bookstores—the outward-facing purveyors who present our books to the public with flair and aplomb. To celebrate the great individuality of our favorite indie stores across the country, SPD's asked a few of them to shine a monthly spotlight on ten of their favorite SPD-distributed titles. This month, we're excited to host Chicago bookstore The Seminary Co-op.
Founded in 1961, the Seminary Co-op has privileged academic, scholarly, and literary books throughout its 56-year history. Mark Strand called it "the greatest bookstore in America." The sociologist and poet Eve Ewing recently exclaimed in our store, "The Seminary Co-op is a place where books get to be books for the sake of being books." Cass Sunstein wrote in the Chicago Tribune that ". . .the Seminary Co-op Bookstore is not merely a bookstore. It is a community. It is a small town, it is a church, a sacred place. The air is cleaner there, and the people are more gracious, and they move more slowly. It is defined by quiet, and by gentleness, and by respect. No one disturbs anyone there. When they talk, they tend to whisper. . . . It's the very model of the bookstore, and it's also a house of worship." Jonathan Lear, one of our great living philosophers, wrote, "I am grateful to be able to partake of this magnificent institution." Aleksandar Hemon observed, "What makes the Co-op so great is that it is so unabashedly invested in the necessity of books. You can read that investment in the depth of reading choices, in the width of human interests the books cover, in the thoroughness of making sure no corner of the human mind is underrepresented. Because, as we know, books are manuals for being in the world."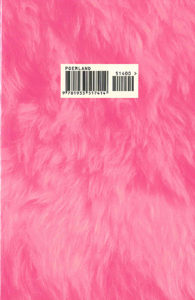 Chelsey Minnis, Poemland
(Wave Books, 2009)
Minnis's persona is so fully developed in her third collection, as she engages her reader in a playful and engaging conversation that feels like an afternoon lolling about the grass with a childhood friend. The lack of guile and sense of wonder will compel the reader to complete this gem of a book in a sitting, and then start the thing over.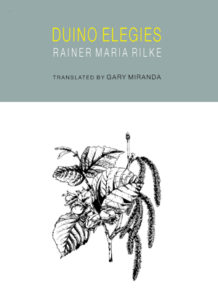 Rainer Maria Rilke, Duino Elegies, trans. Gary Miranda
(Tavern Books, 2013)
Do we need another translation of the elegies? It turns out we do, and Miranda delivers an elegant version. Haven't done your time with these? Well, this is as good a place to start as any. "Each slow turn of the world leaves behind the disinherited."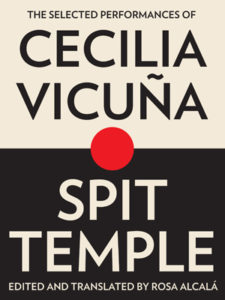 Cecilia Vicuña, Spit Temple, trans. Rosa Alcalá
(Ugly Duckling Presse, 2012)
This compact volume draws together Vicuña's work across media, most notably transcripts of her live performances, and supplements the challenging material with critical responses and reflections. It is an indispensable title in Ugly Duckling's robust list documenting experimental performance.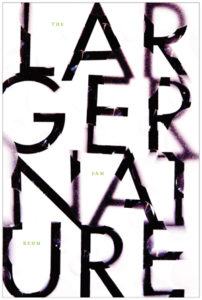 Pam Rehm, The Larger Nature
(Flood Editions, 2001)
Pam Rehm's pared, mellifluous poems write the line we must walk, / without any shadow / of a doubt. The Larger Nature is a testament to holy listening, and reminder, as Doug Wheeler says, that "Voids have matter." The cause is a poet uneasily swayed by her own observations; the effect is like that of a chamber in which to find rest in what Rehm calls "the torture / of the imagination: the many ways / to be at home in the world."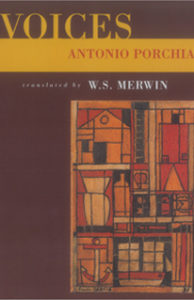 Antonio Porchia, Voices, trans. W.S. Merwin
(Copper Canyon Press, 2003)
Another brilliant Merwin translation (Copper Canyon's Selected Translations of Merwin is not to be missed), this collection of Porchia's aphorisms includes gems like: "A large heart can be filled with very little," "The condemnation of an error is another error," or "My dignity asks him who does me no harm to do me no harm. Of him who harms me it asks nothing."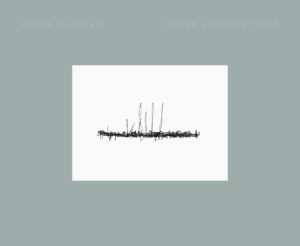 Renee Gladman, Prose Architectures
(Wave Books, 2017)
"Writing against time," Renee Gladman's Prose Architectures impale descriptions with further considerations of the line and its shape like so many globs of invisible ink.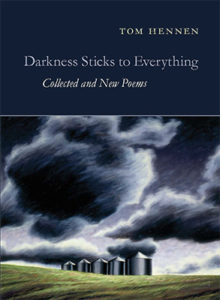 Tom Hennen, Darkness Sticks to Everything: Collected and New Poems
(Copper Canyon Press, 2013)
I've discovered silent music for dancing in my head, for reading at dusk on a staff of shade tree limbs, thanks to Copper Canyon Press shining light on a half century's worth of blessed toil (i.e., poems) by Tom Hennen; a quiet master whose allegiance to materials of language and place, like George Ault's depictions of uninhabited street corners, seems to furnish, in the words of Anne Truitt, "the point at which experience becomes just perceptible."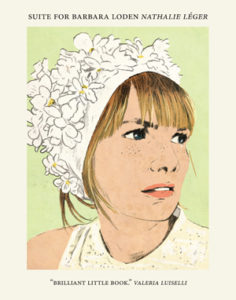 Nathalie Leger, Suite for Barbara Loden
(Dorothy Project, 2016)
Suite for Barbara Loden doesn't just juxtapose biography, criticism, and narrative; it sews the three together into a new fabric altogether. As sparse and bleak as the source film itself, the book tells a fragmented story of life on the margins (of society, of artistic recognition, of a stable mental state) in a delicate and surprising way. At the same time, it challenges us to reconsider notions of viewership, authorship, and truth in art.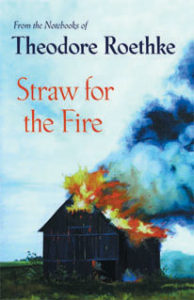 Theodore Roethke, Straw for the Fire
(Copper Canyon Press, 2006)
The poet's notebook is an uneven genre, but in the hands of a master like Roethke, insight and delight abound. Half-formed poems and fully-formed thoughts help us understand the process of assembling poetry. Lines like, "To be too explicit destroys the pleasure. This the Irish know, to whom the half-said's dearest," "The essence of prose is to perish—that is to say, to be 'understood'," and, "A poet is judged, in part, by the influences he resists."
Anthony Madrid, I Am Your Slave Now Do What I Say
(Canarium Books, 2012)
Madrid might be our smartest poet—he is certainly our most learned—and this coruscating debut collection is a lyrical, fanciful, delightful reimagining of the ghazaal as a vehicle for silliness and genius, piss and vinegar. The music is all exuberant joy.
---