Lit Hub's Fall 2018 Nonfiction Preview: Memoir
10 Memoirs to Look Forward to This Season
Another season, another reading list—but you have to admit there's something special about fall. It's that loamy back-to-school scent, or maybe it's the promise of colder weather, aka at least one reliable reason to stay home and read. Luckily, there are plenty of great books on the horizon. To that end, all month, we'll be previewing some of the best nonfiction coming to shelves over the next few months, and for our first installment, I've collected ten of the Lit Hub staff's most anticipated memoirs of the season. Ten, of course, being the tip of the iceberg—so let us know which other books you're looking forward to in the comments.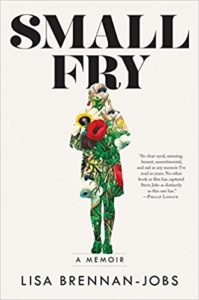 Lisa Brennan-Jobs, Small Fry
(Grove, September 4)
You've likely already heard all about this fascinating memoir by the daughter of Steve Jobs (and maybe even read this very good profile of her), but just in case: this is a candid, elegantly written story of a family and one daughter's ability to forgive—that will also appeal to anyone (still) on the lookout for hot Steve Jobs goss.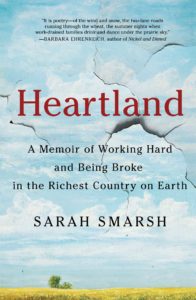 Sarah Smarsh, Heartland: A Memoir of Working Hard and Being Broke in the Richest Country on Earth
(Simon & Schuster, September 18)
Article continues after advertisement
Journalist Sarah Smarsh's first memoir illustrates her childhood among the hardworking men and women in her working-class Kansas family, and in the process, illuminates broader societal issues: the moral stigma attached to being poor, the violence often inherent in poverty for women, the loss of potential created by systemic downward pressure on the already struggling. Smarsh has already established herself as an incisive cultural voice on this topic (among others), and the full-length book promises to be poignant and eye-opening.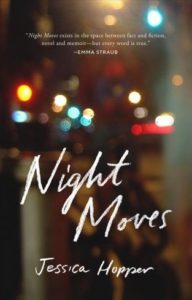 Jessica Hopper, Night Moves
(University of Texas Press, September 18)
A slim memoir born out of a Chicago music critic's personal journals from the 2000s—complete with bad nights, good punks, bad lofts, good sets, bad weather, good music, and a keen observer's eye.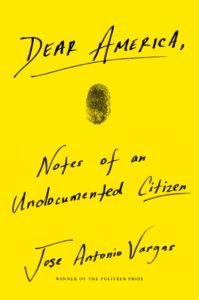 Jose Antonio Vargas, Dear America: Notes of an Undocumented Citizen
(Dey Street, September 18)
"This is not a book about the politics of immigration," Philippines-born Pulitzer Prize-winning journalist (and "most famous undocumented immigrant in America") Vargas writes in the prologue to this memoir.
Article continues after advertisement
This book––at its core––is not about immigration at all. This book is about homelessness, not in a traditional sense, but in the unsettled, unmoored psychological state that undocumented immigrants like myself find ourselves in. This book is about lying and being forced to lie to get by; about passing as an American and as a contributing citizen; about families, keeping them together, and having to make new ones when you can't. This book is about constantly hiding from the government and, in the process, hiding from ourselves. This book is about what it means to not have a home.
A rare inside look into one immigrant's journey in America.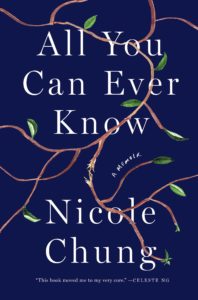 Nicole Chung, All You Can Ever Know
(Catapult, October 2)
You probably know Chung from the internet, where she is the editor-in-chief of Catapult magazine, but soon you will certainly know her from this memoir, in which she recounts her early life as the child of white parents in a small Oregon town, her search for her Korean birthparents, and the truth about why they put her up for adoption in the first place.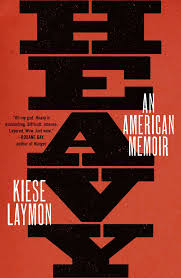 Kiese Laymon, Heavy: An American Memoir
(Scribner, October 16)
Heavy is an apt title for this memoir, which covers not only physical obesity—the author weighed 300 pounds as a teenager—but also the weight of systemic racism and white supremacy, and the power of a mother's love. In fact, while lots of memoirs are addressed to children, this one is addressed somewhat unusually to Laymon's mother, who rose from poverty to become a professor of political science at Jackson State University and whose influence shaped his life dramatically.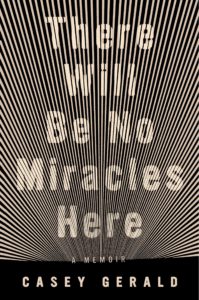 Casey Gerald, There Will Be No Miracles Here
(Riverhead, October 2)
"I have been so many things along my curious journey: a poor boy, a nigger, a Yale man, a Harvard man, a faggot, a Christian, a crack baby (alleged), the spawn of Satan, the Second Coming, Casey." A memoir about the American Dream by a religious, gay, black man—the grandson of evangelicals, the son of an ex-football star—who questions the very nature of that dream even as he seems to achieve it.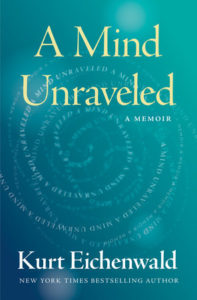 Kurt Eichenwald, A Mind Unraveled
(Ballantine, October 16)
In this memoir, journalist Eichenwald details his lifelong battle with epilepsy. He was 18 when he first began to have seizures, which would sometimes end with his awakening in an unfamiliar place, with no memory of how he got there. Add to that the apparently rampant incompetence and disregard from doctors, the social and professional stigma attached to the disease, and his battle for health insurance and you have a fascinating portrait of endurance and success in the face of illness.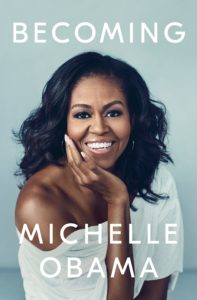 Michelle Obama, Becoming
(Crown, November 13)
Political memoirs aren't really my area (or interest or expertise) but I have to say that I'm looking forward to Michelle Obama's—and not only because the moral bankruptcy of our current political leaders has me wishing for more Michelle in my life. (Will she ever run for president? Maybe this book will give me a hint.) She's also an iconic and highly influential figure with a great story who is likely to have a lot to say.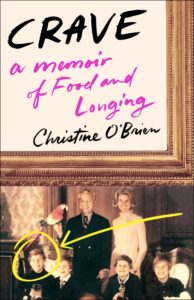 Christine O'Brien, Crave: A Memoir of Food and Longing
(St. Martin's, November 13)
Health is in. It seems that everyone you know is at the farmer's market every morning, and that all your Instagram followers are also experts in self care—not to mention detoxing, and paleo, and the Whole 30, etc. etc. etc. This is a memoir of a youth ruled by a mother obsessed with healthy eating, and then something on the far side of healthy eating, which she called "The Program," which left O'Brien hungry for years—but filled with some very unhealthy guilt. A compelling story of family and food (or famine).
---