10 Contemporary Novels By and About Muslims You Should Read
Or How to Combat Xenophobia From Home
What should you read when your president-elect is an unrepentant xenophobe who wants to ban Muslims from America? Well, lots of things, of course, but here's a more pointed suggestion: read more books by and about Muslims, particularly books written in the last ten years. It's a small way to understand and empathize with a group of your fellow Americans who desperately need the understanding and empathy of their countrymen and women. (Consider giving them as holiday gifts to relatives who voted for Trump.) It is also important, whenever we can, to amplify the voices of the oppressed. (Consider buying them and donating them to schools.) Oh, and another thing? These books are just good. They are good books, and you will enjoy them, all politics aside.
Laila Lalami, The Moor's Account
This novel, a finalist for the Pulitzer Prize, is the fictional memoir of Estebanico, a Moroccan slave of conquistador Pánfilo de Narváez, who emerges as one of the few survivors after his crew lands on the Florida coast in 1527. History is written by the victors, this novel reminds us, but only certain victors—here, Lalami fights erasure, providing an alternative narrative of the exploration of the New World.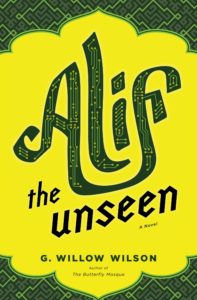 G. Willow Wilson, Alif the Unseen
In this delightful, techno-fantastical novel, Alif is a hacker in an unnamed country in the Middle East, fighting authoritarian government censorship and trying to get the girl. Then, enter the jinn. Also worth mentioning: G. Willow Wilson is also the writer behind the new Ms. Marvel comic, which stars 16-year-old Pakistani-American shapeshifter Kamala Khan, the first Muslim character to headline a Marvel comic book.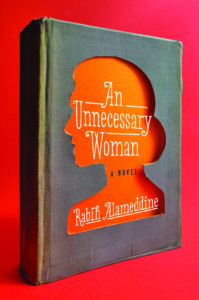 Rabih Alameddine, An Unnecessary Woman
For a certain bookish type, this novel is some serious wish fulfillment—after all, its narrator, Aaliya, is a somewhat misanthropic old woman who does nothing but read books all day and never goes out. But most important and impressive here is the skill with which Alameddine has created a full, seductive, and—I can't resist—actually completely necessary mind for us to delve into, live with, and explore.
Saladin Ahmed, Throne of the Crescent Moon
Ahmed's epic swords & sorcery fantasy novel which follows a ghul hunter and his apprentice on a quest to save their city, was a finalist for pretty much every fantasy prize, but won the Locus Award for Best First Novel. In an interview with Alyssa Rosenberg, Ahmed referred to it as a "sadly radical gesture," explaining that just as feminism is "the radical notion that women are people, a lot of my work is about the fact that Muslims and Arabs and people who look Arabic are heroes."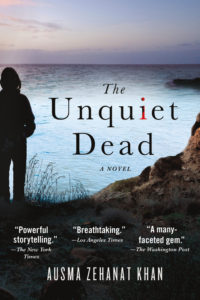 Ausma Zehanat Khan, The Unquiet Dead
The first novel in Khan's crime series follows Rachel Getty and her partner Esa Khattak, detectives with Toronto's Community Policing Section, which deals with "minority-sensitive cases." A death that first seems to be an accident soon seems to be connected to the Srebrenica Massacre, complicating the relationship of the detectives—particularly the Muslim Khattak—to the case.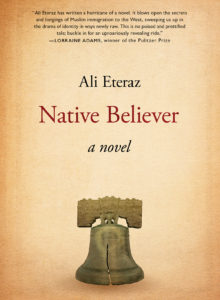 Ali Eteraz, Native Believer
Ali Eteraz is a pen name that means "Noble Protest." In his darkly funny debut novel, the protest may not be entirely noble, but it is essential—the story follows M., a Philadelphia man who is Muslim by birth but not by belief. When he gets fired for owning a copy of the Quran, his life spirals out of control as he tries to find some semblance of a place in the world.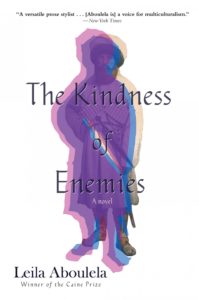 Leila Aboulela, The Kindness of Enemies
This lyrical novel moves back and forth between two stories: one set in a contemporary Scotland deeply suspicious of Muslims, where Natasha, a half-Russian, half-Sudanese professor studying Imam ­Shamil finds out that her favorite student is descended from the 19th-century Muslim warrior (and has a very important heirloom)—and the other telling the story of Imam Shamil himself.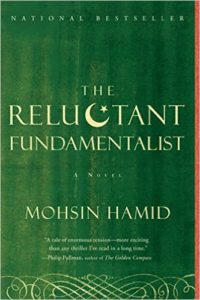 Mohsin Hamid, The Reluctant Fundamentalist
This bestselling novel takes the form of a long monologue, as Changez, a young Pakistani man, tells his story to an American in a cafe. Since Changez had been living, by some standards at least, the American Dream before 9/11, his reaction to the disaster is strange: "I stared as one—and then the other—of the twin towers of New York's World Trade Center collapsed. And then I smiled. Yes, despicable as it may sound, my initial reaction was to be remarkably pleased." But this reaction confuses him, and soon everything begins to change.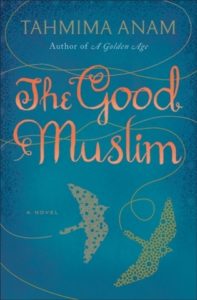 Tahmima Anam, The Good Muslim
In this novel, the sequel to The Golden Age, a sister and brother clash in postwar Bangladesh. Maya, a doctor, remains a revolutionary, while Sohail, once her idol, has become a conservative religious leader. "The book is sort of asking the reader to challenge that notion of what is a good Muslim," Anam told NPR. "Is it the practicing Muslim? Is it his sister, who's very progressive and areligious?"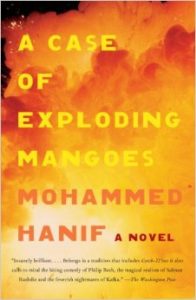 Mohammed Hanif, A Case of Exploding Mangoes
Exploding mangoes are the least of it. Hanif's satirical debut takes on the suspicious death (plane crash) of General Muhammad Zia ul-Haq, former president of Pakistan, inventing a number of increasingly goofy assassination plots and possibilities. Intelligence agents, military aircraft, political alliances, and slapstick jokes make for a kind magical, mango-ish Catch-22.
---