10 Books You Should Read
This August
Recommended Reading from Lit Hub Staff and Contributors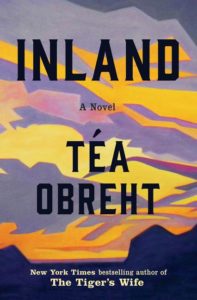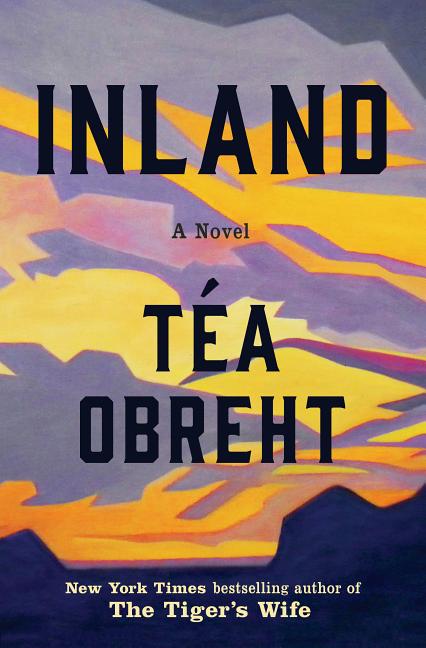 Téa Obreht, Inland
(Random House)
Téa Obreht's follow-up to 2011's The Tiger's Wife is just as rich and immersive and brilliantly observed as her debut, but in entirely different ways—less Balkan fairy tale, more American ghost story. In fact, in Inland, she tells two American stories: one of Nora, a tough frontierswoman in the Arizona Territory in 1893, whose husband has disappeared and who is running out of water, while her youngest son swears a beast stalks their property at night; and one of Lurie, on the run from his past with the help of some camels. There are several moments of cinematic intensity so good I had to put the book down and take a breath. Whether you're a fan of Westerns or not, if you love language and getting dunked into a world beyond your own, this is the book you should be reading this month.
–Emily Temple, Lit Hub senior editor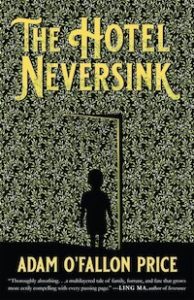 Adam O'Fallon Price, The Hotel Neversink
(Tin House)
A haunting. The ghost of a missing child. Mysterious, expansive woods. These are the circumstances the Sikorsky family members find themselves entangled in at the Hotel Neversink located in the Catskills. Unfolding family secrets, a grappling with family heritage, lively characters, beautiful prose, and all through the lens of a mystery. Enough said? Enough said.
–Eleni Theodoropoulos, Lit Hub editorial fellow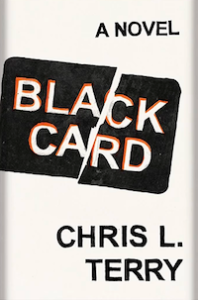 Chris Terry, Black Card
(Catapult)
I came of age in the 90s punk and hardcore scene; if I'm not mistaken, so did Chris Terry. It's entirely possible that my old zine got a review copy of a record from his old band, because the world is tiny — so I'm incredibly happy to see that this month brings with it a novel, Black Card, that deals with both punk rock and the complexities of race in America. This falls into the realm of books I've been thrilled about since they were first announced, and I'm glad to see it out in the world and sparking heated discussions and thoughtful consideration — just like the best punk rock.
–Tobias Carroll, Lit Hub contributor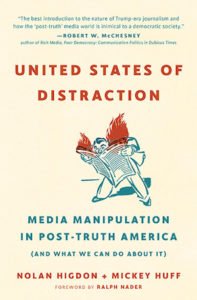 Mickey Huff and Nolan Higdon, United States of Distraction
(City Lights)
There are lots of wonderful books to read this month, but the one I will pick up because it may contain some glimmer of sanity in it is United States of Distraction (City Lights), Nolan Higdon and Mickey Huff's aptly titled analysis of why we have descended into information anarchy. How this state of crisis—about what is and isn't true, and how that gets played—has perpetuated the very things worth fighting against. They promise ideas and solutions, God I hope they're good.
–John Freeman, Lit Hub executive editor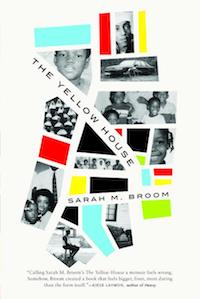 Sarah M. Broom, The Yellow House
(Grove Press)
The Yellow House is Sarah M. Broom's memoir of the home that was the center of gravity for her family from 1961, when her mother—then a widow with three children—purchased it, until Hurricane Katrina, when it was destroyed. Broom writes a moving intergenerational portrait of the house and its surrounding city, one that also chronicles the brutal carelessness with which Katrina survivors were treated after the storm.
–Corinne Segal, Lit Hub senior editor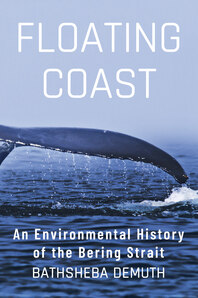 Bathsheba Demuth, Floating Coast
(W.W. Norton) 
Floating Coast is a challenging book extremely worth the effort. I found myself, phone in hand, googling pronunciations of proper nouns out of respect for people and place. Demuth describes the forming of terrestrial coastline as, "…a state of transition without conclusion." The killing of Whales, Walruses, Foxes, for profit while in the process corrupting communities speaks to programmatic exploitation and greed; a condition that hasn't yet abated. It can also be seen as … " a state of transition without conclusion." A living history. Since January of this year there have been over 170 Grey Whale strandings. Climate change/toxins/plastics have depleted available food sources and the whales appear to be malnourished. We are still killing whales as if we were hunting them. This book has unsettled me like no other I've recently read. The weakness is all mine. The book is brilliant.
–Lucy Kogler, Lit Hub contributor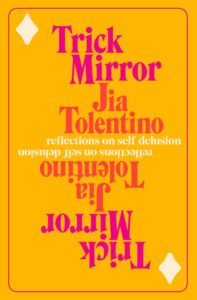 Jia Tolentino, Trick Mirror
(Random House)
Like a lot of people, I have been admiring Jia Tolentino's writing in The New Yorker for some time. From personal essays to book reviews (hey, have you read our Secrets of the Book Critics interview with her?), she takes a scalpel to our culture in a way that is nuanced and refreshing, and I can't wait to see what she does in Trick Mirror. Billed as reflections on self delusion and praised by Zadie Smith and Rebecca Solnit, this new collection is sure to be something to keep an eye out for.
–Katie Yee, Book Marks assistant editor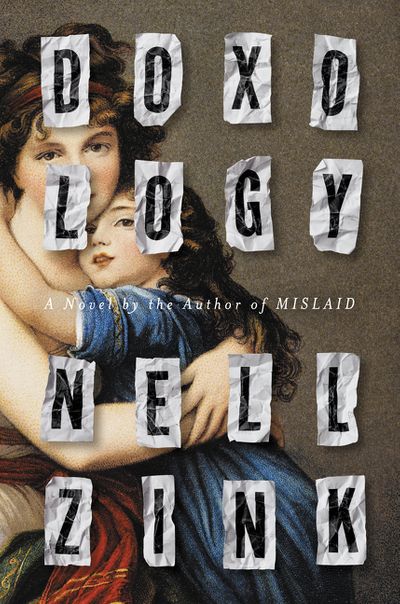 Nell Zink, Doxology
(Ecco Press)
Nell Fink's Mislaid is one of the most delightful books of the past decade. Zink's humor is so deft that it almost sneaks up you, and then all of a sudden you're like Wait, is this a screwball novel? Can we do that? And if you're Nell Zink, the answer is absolutely yes. So I was already planning to pick up Doxology when I saw this Tweet from Rumaan Alam in which he says of the novel "it almost reads like she set out to write her version of Franzen's book Freedom." This might not be everyone's cup of tea, but it is precisely my cup of tea.
–Jessie Gaynor, Lit Hub social media editor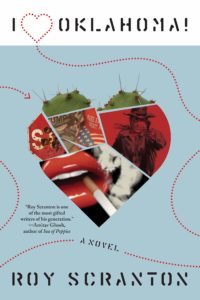 Roy Scranton, I ❤ Oklahoma!
(Soho Press)
A fan of Roy Scranton's War Porn and Learning to Die in the Anthropocene, I picked up the author's latest, I ❤ Oklahoma!, expecting brutal honesty and piercing insight into the American Mythos. What I got was all of that, and a revelation—that Scranton isn't just a writer; he's also a musician. Language bops, pops, hisses, and yowls throughout this marvel of a novel, evoking the sounds and rhythms of regional dialects, Beat poetry, and art rock. At base, this is a story about a cross-country road trip in the age of MAGA. But Scranton explodes the traditional journey narrative with daring inventiveness and an unflinching look at the bloody violence that has always pumped through the heart of America.
–Amy Brady, Lit Hub contributor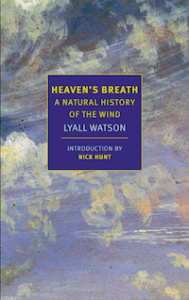 Lyall Watson, Heaven's Breath: A Natural History of the Wind
(NYRB)
An NYRB Classics reissue from the 1980s, Heaven's Breath is a study of the ways wind molded our planet and facilitates its continued survival. "With the wind," Watson writes," Earth comes truly alive. Winds provide the circulatory and nervous systems of the planet." Heaven's Breath has the wonder of an episode of Planet Earth and the scope of the Smithsonian National Museum of Natural History. This book will make you feel infinitesimal and awe-struck.
–Nate McNamara, Lit Hub contributor
---