10 Books You Should Read
in March
Recommended Reading from Lit Hub Staff and Contributors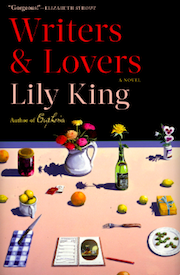 Lily King, Writers and Lovers
(Grove Press)
Lily King is back with Writers and Lovers, a story about everything we like best: relationships, sex, grief, and most importantly, writing. King writes cleanly about the specific loneliness of watching friends leave the life you thought you all chose: that is, a creative life, the starving artist's life. What was once romantic and idyllic about waiting tables and trying to write a novel is suddenly tinged with doubt and melancholy when everyone else that the protagonist, Casey, knows decides to leave it behind and take a job as a realtor, or become a lawyer, or to be a stay at home mother. This, the dailiness of having to reckon with Casey's own choices and future, seems like enough for anyone to handle, but also Casey's mother has just died, suddenly, unfathomably. Also there are men, two that she has fallen for at the same time. This book does an amazing job exploring the transitional time of being on the edge of an old life and on the cusp of another, the leap from one to the next and the sensation of falling that can occur in between.
–Julia Hass, Lit Hub editorial fellow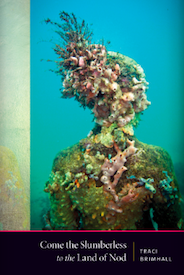 Traci Brimhall, Come the Slumberless to the Land of Nod
(Copper Canyon Press)
I read more poetry in winter to smuggle a bit more light into the short days. This month I've been carrying two books about like torches. You don't—as with the kind of lamp you bring to a lake house in the dark—want to shine either one directly into your eyes. They're intense, moving, peculiar, and strange books. But they bring a wedge of sight to our darkness. Traci Brimhall's Come the Slumberless to the Land of Nod unfurls like a series of dispatches from the shores of grief, and then the burning wildfire of divorce. I haven't read her before and yet her poems feel as intimate as a handwritten letter. Reading the book I feel like I've spent a year with her family, bedded down in an attic guest room, being told what happened each day after the shouting stopped.
–John Freeman, Lit Hub executive editor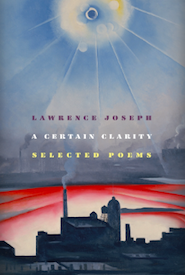 Lawrence Joseph, A Certain Clarity
(Farrar, Straus and Giroux)
Meanwhile, I've been reading and rereading the poems in Lawrence Joseph's A Certain Clarity with the kind of happiness only truth can bring. For four decades Joseph, who grew up in Detroit, has watched our culture divorce labor from the body. In the 1980s and 1990s he tracked the way this has led to infirmaries of the soul. Since 2000, we've lived in the infernal world he predicted. A Certain Clarity collects the best of his work at last in one gorgeous volume. These psalms of despair and love do the hard, beautiful work of reattaching the body to its labors. Bending over them, reading them close, feels like being an attendant to some kind of holy surgery.
–John Freeman, Lit Hub executive editor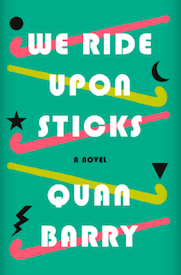 Quan Barry, We Ride Upon Sticks
(Pantheon Books)
Psst. Hey you. Yeah, you. If you're looking for a good time, call . . . your local bookstore and ask them to set aside a copy of Quan Barry's We Ride Upon Sticks with your name on it. This novel, in which a high school field hockey team turns to the dark side (well, sort of) via a pledge penned in purple in an Emilio Estevez notebook (it's the 80s), is almost too much fun to be allowed. I haven't snickered so much reading a novel since I was a kid, but it's not just slapstick, or the pure goofiness of the time period—the pleasure comes from Barry's ludicrous, masterful sentences as much as it does from her ludicrous, over-the-top characters. Truly a delight in every way.
–Emily Temple, Lit Hub senior editor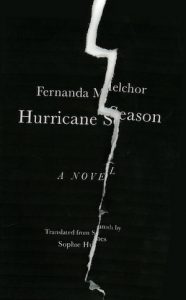 Fernanda Melchor (trans. Sophie Hughes), Hurricane Season
(New Directions)
Seething with poetic venom and pulsing with hate, Hurricane Season is a fast-moving epic about a woman turning up dead in an irrigation canal: "The Witch, who swanned around town like an aristocrat when she was nothing but a slut Don Manolo had dragged out of some jungle hellhole…" Written and translated with vicious and hard-hitting prose, this novel takes the historical rot that Faulkner reckoned with, speeds it up and compresses it, and sets it in a Mexican village.
–Nate McNamara, Lit Hub contributor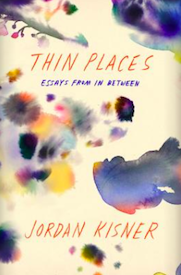 Jordan Kisner, Thin Places
(Farrar, Straus and Giroux)
Becoming "self-made" is the great preoccupation of many Americans, and businesses and organizations of all types—MBA programs, PhD programs, churches, yoga studios—have capitalized on it. In her essay collection Thin Places: Essays from In Between, Jordan Kisner explores the various ways in which we try to make ourselves better. The title essay, which first appeared in n+1, details the neurosurgery of a woman suffering from an extreme case of obsessive-compulsive disorder. In another standout, "Attunement," Kisner recounts her own loss of faith. Each essay brims with thoughtful self-reflection and fascinating deep-dives into experiences and communities where meaning is sought—and sometimes found.
–Amy Brady, Lit Hub contributor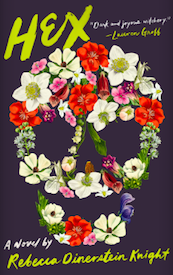 Rebecca Dinerstein Knight, Hex
(Viking)
What happens when five academics and an administrator walk into a book? Everything. Nell, our heroine, is equipped with a unique skill set: an incredibly biting and satirical sense of humor, a profound psychological acuity, and enough self-loathing to make her utterly fascinating. The scrutiny within the laser-sharp focus of her gaze makes alive all the other life forms in this story—plants, animals, people, dirt. The overlap in all the varieties of love and pain—felt, given, shared, afflicted, scorned— mingle within this group of six making this novel a most brilliant conjuring.
–Lucy Kogler, Lit Hub columnist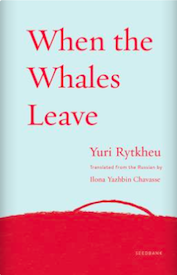 Yuri Rytkheu (trans. by Ilona Yazhbin Chavasse), When the Whales Leave
(Milkweed)
Yuri Rytkheu comes from a Uelen Settlement of the Chukotsk National Territory in Siberia and carries with his work the voice of that vast and majestic landscape. In this book—the first time it's been translated into English—Rytkheu retells the origin story of the Chukchi people, where humankind and the animal kingdom align, until human pride and greed begins to destroy that interconnectedness and the ecological balance of the environment. It's sometimes hard to tell a fable from a fact these days, but in this case the fable states truths we shouldn't ignore, like where we descend from and the legacies we leave behind.
–Kerri Arsenault, Lit Hub contributing editor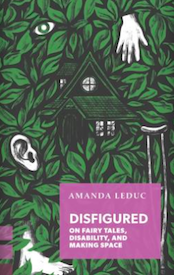 Amanda Leduc, Disfigured
(Coach House Books)
In her introduction to her new book Disfigured: On Fairy Tales, Disability, and Making Space, Amanda Leduc describes her book as "my attempt at unraveling some of the more well-known Western fairy-tale archetypes in light of a disability justice framework." It's a provocative beginning to a thoughtful and wide-ranging book, one which explores some of the most primal stories readers have encountered and prompts them to ponder the subtext situated there all along.
–Tobias Carroll, Lit Hub contributor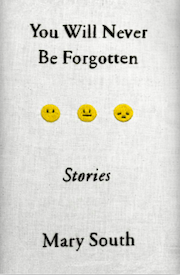 Mary South, You Will Never Be Forgotten
(FSG Originals)
After having read several of the stories in this book, to say that Mary South's fiction collected here isn't relaxing, isn't escapism, would be an understatement. But neither was Uncut Gems and I was all for it. These stories are about tech-enabled delusion, dread and self-soothing; they are distressing and can be triggering. But there is a lot of merit in good, inventively-crafted stories about murky tech, especially when they are peppered with Easter eggs of humanity and connection—think the best Black Mirror episodes. The New Yorker and the White Review have sneak peeks.
–Marta Bausells, Lit Hub European editor at large
---