10 Books You Should Read This July
Recommended Reading from Lit Hub Staff and Contributors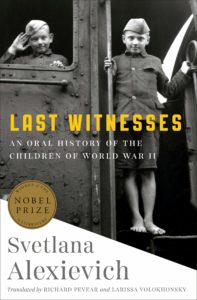 Svetlana Alexievich trans. by Richard Pevear and Larissa Volokhonsky, Last Witnesses: An Oral History of the Children of World War II
(Random House)
If God existed, or had an ear, she might listen the way Svetlana Alexievich does to the stories of her fellow ex-Soviets. This latest book from the Belarusian Nobel Laureate builds a cathedral from the tales of children. During World War II they were orphaned, uprooted, sold into labor, forced to work, and yet still, amidst it all, children. Their stories have a hallucinatory clarity, like visions or nightmares—except they are made simply from the stuff of life. Would that we could live long enough to absorb what their stories tell us.
–John Freeman, Lit Hub executive editor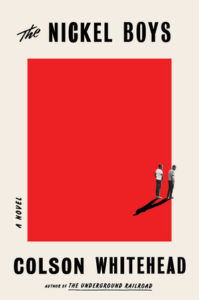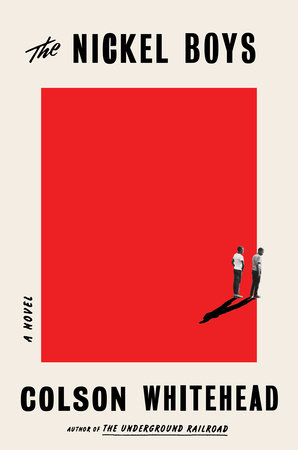 Colson Whitehead, The Nickel Boys
(Doubleday)
In a nation where stories of what those in power can do to the bodies of young black men are finally receiving the attention they deserve (e.g. Ava DuVernay's When They See Us, Ryan Coogler's Fruitvale Station, Jordan Peele's Get Out), Colson Whitehead's latest novel, The Nickel Boys, is right on time. Whitehead, known as much for shedding light on homegrown atrocities (The Underground Railroad) as he is for inventive, off-the-beaten path narratives (Apex Hides the Hurt, The Intuitionist), takes aim at America's Hannibal Lecter-esque infatuation with damaging the minds, bodies, and spirits of people unable to protect themselves. The story of two boys sent to a Florida reform school, The Nickel Academy, Whitehead's novel reminds us that no matter how hard people try to ignore it, this nation's bloodied past is always with us.
–Mateo Askaripour, Lit Hub contributor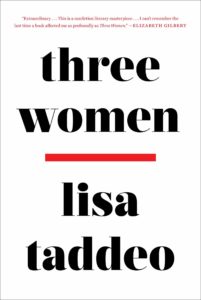 Lisa Taddeo, Three Women
(Simon & Schuster)
Over the course of a decade, Lisa Taddeo followed the lives of the people who would become the focus of Three Women: Maggie, a teenager in North Dakota who is involved with her teacher; Lina, whose sexless and loveless marriage drives her to an affair with an ex-boyfriend; and Sloane, whose husband enjoys watching as she has sex with other men and women. All three of them live, like we all do, in a world that's often indifferent, if not outright hostile, to women's expressions of desire, but Taddeo allows her subjects' desires to fill the page and the narrative, producing an often-uncomfortable but riveting depiction of the urges that so often go unfulfilled and unnamed.
–Corinne Segal, Lit Hub senior editor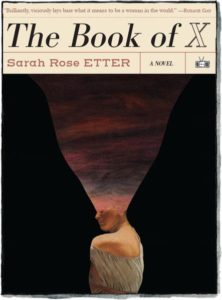 Sarah Rose Etter, The Book of X
(Two Dollar Radio)
Sarah Rose Etter's The Book of X is simultaneously a familiar story—a young woman comes of age, moves from a small town to a big city, and endeavors to figure out who she is—and one that evokes a constant sense of disorientation. The protagonist is born with a knotted stomach, for one thing; her family makes a living by harvesting meat from a nearby cavern, for another. While the shifts between this novel's realistic and surreal elements has a dreamlike feel, the emotional resonance present in the narrative is hauntingly tactile.
–Tobias Carroll, Lit Hub contributor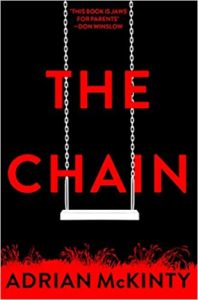 Adrian McKinty, The Chain
(Mulholland Books)
American culture's preoccupation with missing children shows no sign of abating, and crime fiction is one of the sites where we can see the scope and the intensity of this fixation. Northern Irish writer McKinty has said that The Chain is his American novel, in contrast to his sharp and funny series featuring rebel detective Sean Duffy, enmeshed in the confusion of The Troubles, and The Chain can be read as a chronicle of the troubles of contemporary America. The premise of The Chain is simple and horrifying: a parent is notified that his/her child has been kidnapped, and will not be returned until the beleaguered parent kidnaps another child. In constructing how these parents choose their victim—primarily through social media—McKinty points out how much we casually know about one another and how dangerous everyday people can be when the stakes are raised. When I first read The Chain last December I proclaimed it the thriller of the summer; but upon further reflection I think it could be the book of the year. Nothing else speaks as urgently to our desire to keep our families—the site of our most intimate feelings and desires—intact and safe in a world where it's all too easy to destroy our closest bonds.
–Lisa Levy, Lit Hub and Crime Reads contributing editor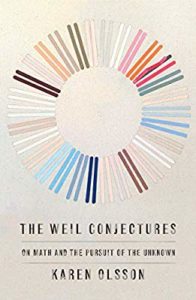 Karen Olsson, The Weil Conjectures: On Math and the Pursuit of the Unknown
(FSG)
A turducken of a book comprised of biography (two), memoir, philosophy, history, and criticism in which Karen Olsson explores the relationship of sister and brother Simone and André Weil, revealing how math and creativity and spirituality are related, just as the two Weil siblings are. Simultaneously, Olsson plumbs the depths of her own confrontation with math at Harvard and later, with writing, which provides introspection and compassion to the Weils's story where forces of literature and logic act upon each other to create a nuanced exploration of abstraction versus a lived life.
–Kerri Arsenault, Lit Hub contributor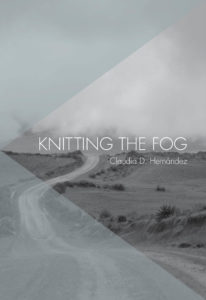 Claudia D. Hernández, Knitting the Fog
(Feminist Press)
I usually don't go for memoirs, but Knitting the Fog is a wonderful hybrid of essay and bilingual poetry. It is deeply personal, but very pertinent to these times. It tells the story of a young girl in Guatemala whose mother flees to the United States without her. When she returns and the family moves to California, she is disillusioned and struggles to fit in. Years later, when they move back home, she finds it isn't exactly as she remembered it either. Claudia D. Hernández dissects the nuances of identity and assimilation in a way that is biting and beautiful.
–Katie Yee, Book Marks assistant editor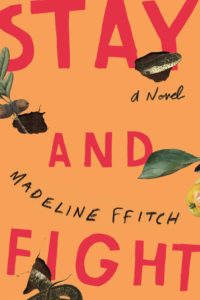 Madeline ffitch, Stay and Fight
(FSG)
Set in Appalachia, a region oft viewed as a microcosm of America's larger political ills, Stay and Fight by Madeline Ffitch explodes time-old stereotypes about the land and its people, delivering instead some of the most well-drawn and fascinating characters in recent memory. The novel introduces us to Helen, a woman left by her boyfriend to fend for herself on several acres of undeveloped land. She gets by working for Rudy, a government-hating laborer who knows how to survive Appalachia's brutal winters. When one such winter approaches, Helen invites her neighbors, Karen and Lily, and their newborn son, Perley, to live with her. Together, they form a make-shift family and time passes. Perley grows up and wants to go to school, and Rudy grows fruit-trees on land reserved for a pipeline. The family clashes with the outside world, and by the story's end, readers are left with a sense of just how complicated protests against government, politics—and each other—can truly be.
–Amy Brady, Lit Hub contributor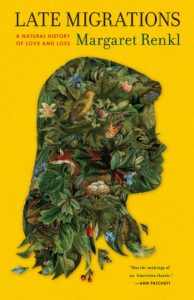 Margaret Renkl, Late Migrations (Milkweed Editions)
The miniature essays in Late Migrations approach with modesty, deliver bittersweet epiphanies, and feel like small doses of religion. Similar to fellow Milkweed Editions writer Amy Leach, Renkl's contemplations on life and the natural world are compact, luscious, and unexpected—in an instant, they can weave from crushing tragedy to transcendent joy and then simply pause and listen. Late Migrations is like the spirituality of Krista Tippett's On Being meets the brevity of Joe Brainard's I remember.
–Nate McNamara, Lit Hub contributor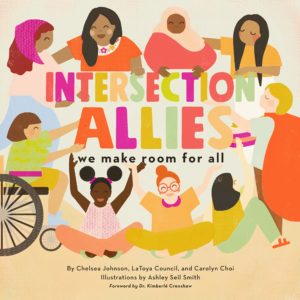 Chelsea Johnson, LaToya Council, and Carolyn Choi, illustrated by Ashley Seil Smith, IntersectionAllies: We Make Room for All
(Dottir Press)
If ever a book belonged in every pediatrician's office, clinic, daycare, shelter, classroom and home, this is it. Introducing the revolutionary concept of "making room" as a means of inclusion as opposed to "tolerance" and "respect" (which while meaningful don't actually make a case for interpersonal relationship) makes this a stunner of a primer in how to incorporate entirety. That a significant part of the text is dedicated to the adult reader makes this book valuable for all ages.
–Lucy Kogler, Lit Hub contributor
---